Year released: 2007
Label: Dockyard 1 (Japan), Locomotive Records (USA)

Official website: http://www.bloodstainchild.com
Tracks:
1. Exotic-6-Coordinator [3:36]
2. Cyber Gre
en [3:19]

3. Freedom [4:20]
4. Energy Blast [3:46]

5. Pitch Black Room [4:14]
6. Another Dimension [3:43]

7. Metropolice [3:59]

8. C.E. 0079 [4:42]
9. Innocence [3:32]
10. Peacemaker [3:33]

11. Neo-Gothic Romance [4:0
9]
___________________________________________________________
Its been awhile since I last did a review, and I thought I'd throw something different from all the mainstream reviews that
Shadori
has been doing, which has garnered quite some attention for our site (
our pa
ge views spiked, but sadly no o
ne wanted to leave a comment an
ywhere still..
) So anyway, Japan, long noted for quirkiness and odd fashions, has given us Blood Stain Child, a melodic death metal band with electronic dance and trance influences.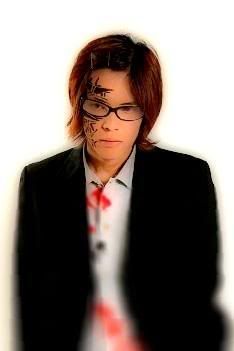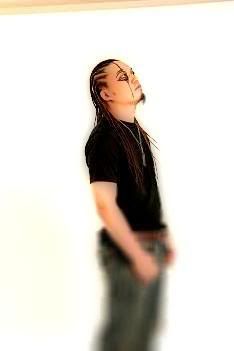 Blood Stain Child's rather new, having formed only in 2000. They started off with a power/melodic death metal style that persistently kept getting compared to Children Of Bodom, but with
Mozaiq
, has transitioned into a uniquely electronica centred form of melo-death. so much so that
Mozaiq
sounds completely different from their debut album released in 2002,
Silence of Northen Hell
. This is particularly due to the fact that Ryo, who is the bassist, used to handle vocals as well but has since retreated to backing vocals while a new vocalist, Sadew, transforms the band from a quintet to a sextet.
The strong point of the album ought to be the stellar keyboarding from Aki
(who incidentally, is usually the most normally dressed of the lot, especially compared to that cross-dresser of a guitarist, Ryu).
In some ways his playing makes up for the loss in atmosphere that comes from the lack of riffs (something rather perplexing, since they have 2 guitarists..), and his keyboard solo in the middle of "Freedom", which provided a surreal counterbalance to the general aggression in the rest of the song, positively made it my favourite track of the whole album. Violator doesn't live up to his name much, but something must be said for a drummer that can competently keep up with techno-ish tempos.
The main drag down? Well, Sadew's harsh vocals are a marginal improvement from Ryo's but the vocals are still pretty similar to those of generic metalcore bands: emotionless screams with no variation in tone. And the clean singing done by either Ryu or Ryo (can't they have more varied sounding monikers?!) aren't much better either. In fact, the absence of both lousy screaming and scratchy, whiny singing is probably what makes "C.E. 0079" so enjoyable.
From left to right:

G.S.R

(guitar),

Aki

(keyboards and programming),

Sadew

(vocals),

Ryo

(bass and backing vocals),

Ryu

(guitar and backing vocals) and

Violator

(drums)
Listen, ultimately disco-style metal is kinda refreshing, and it is more boppy than most metal music. There's no denying most of the songs are good, a couple are more than just good. But maybe that's why it makes Blood Stain Child seem so much lesser than a band. Electronica is computer gizmo stuff, and this album is full of it. Admittedly there are a few pretty good riffs and solos such as in "Cyber Green" and "Energy Blast" but every song is just layered with dance beats and what not. What's the exemplifying feature of the band then, save for the fact that they're competent techno geeks? If you ask me, when BSC gets up on a stage somewhere with roaring fans below ready to headbang, all that techno stuff which will blare out from speakers more than half the time is gonna be a credit to no one. And I wonder if that gets them down.
Below is their music video of the song "Freedom" and actually, I'm kinda woah-ed by it. Its actually one of the coolest vids I've seen by a metal band. And the song is awesome too, so check it out.